Creating a custom label for your products is one of the best things you can do to boost your success. Read on to learn why it's important to make your own product labels design! Why should the products you create be any different? When you think about how to shape and grow your business, you should take a little time to think about your own experience as a consumer. If you have any sort of brand loyalty, be it for cars or grocery stores, then the first thing you think of is probably the brand's logo. It might also be the packaging of the products you buy.
👉Make Custom labels for products To Stand Out
Consumers today are overloaded with choices when it comes to purchasing products or services. They have so many choices, in fact, that even a simple trip to the grocery store can lead to decision fatigue.
This means that you need to ensure that your product pops on the shelf. Adding a custom label to your product can do just that. Your product label should reflect your brand's aesthetic and detail all of the wonderful things about the product.
Think about your competition when designing your product label. How will your label make your product the natural choice?
👉Custom labels for products are Affordable
Most of the time, making an investment in your business means that you have to throw down a lot of cash long before you see any revenue. Creating custom labels for products, on the other hand, is inexpensive. You'll also see an instant return on investment as your products hit the shelves.
When you think about it, a custom label is pretty much just a piece of paper or vinyl imprinted with the product information. It's a relatively simple thing to create. In fact, you can save even more time and money by using label templates and printing them yourself.
👉Build Brand Loyalty with product labels design
Creating a custom label for your product does more than just identify the wonderful product you've created. It can also be used as a tool to build brand loyalty by making your own product labels.
Place elements like your social media handle on the product label design so your customers can follow you online. This will help your customers stay engaged with your brand and make more purchases in the future. It'll also allow you to seek feedback on your products and stay on the cutting edge of product development!
👉A Custom product labels design Makes a Huge Impact!
There are many small businesses out there. What makes yours stand out? Creating a Custom product labels design helps elevate your brand and build a host of dedicated customers. There's also little risk involved since custom labels for products are a relatively small expense, especially when you consider the potential payoff. one can get services for product labels cheap under a low price. Since you can even DIY your labels, there's no reason to delay getting started!
Marketing your business properly is a critical component of building a successful small business. If you're new to the world of business, then you're bound to have questions about it. Check out the rest of our blog for answers to all of your small business questions!
🤪Why Custom Labels Improve Small Businesses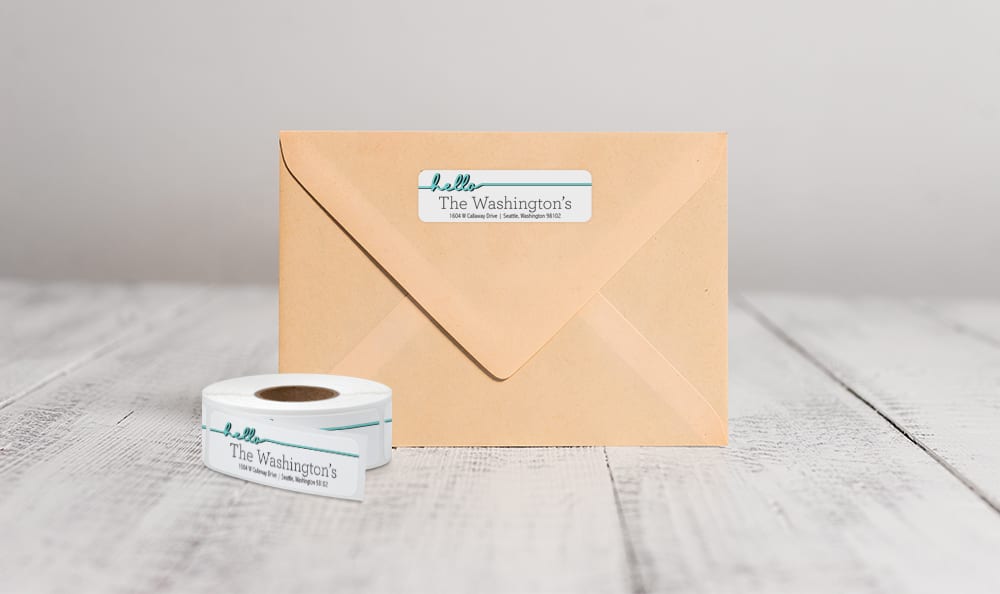 💼Showcase Professional Packaging:
If your company has developed a top-of-the-line product, you may have selected the best packaging. Branding your products with a professional products label printing service is the last step to achieving a professional image. Research label printing companies that offer a variety of label finishes and materials, rather than purchasing flimsy labels to run through a desktop printer.
By creating a custom label that matches the professional packaging you've used for the product, you can avoid paper tags, write-on labels, and DIY stickers. The use of clear labels and chic designs can increase the perceived quality of niche products such as soaps and lotions.
👜Highlight Your Brand Name & Values
In addition to the name and motto of their business, logos and descriptions can be printed on custom labels at a level that is not possible on self-made labels. Using high-quality printing will highlight your brand and what it stands for on your shelves. In contrast to the low quality types of labels you can get from your home printer or from sites like Vistaprint, professional label makers use technology that can produce fine print, larger surfaces, and vibrant colors. Make sure your brand's name and details are prominently displayed.
👨‍👩‍👧‍👧Narrow Your Audience
Using custom labels, you can more efficiently and effectively reach the exact audience you are trying to reach. You can use color and imagery that you know will appeal to your target audience after researching label design trends in your industry. If you want to move beyond what your competitors are doing, you need to ensure your product contains the elements your customers are looking for. Some online suppliers provide design services.
🗣Faqs About: Custom Product labels:
😱How do I make my own product labels?
Create Your Own Personalized Labels by following simple steps:
1. Find Suitable Design & Print Service Provider
2. Go to Avery Design & Print
3. Choose your design
4. Personalize your labels
5. Apply the design to individual labels, or to all of them
6. That's All
😱How much do custom labels cost?
custom labels for products starts at around $1.00 each (minimum of 1 Dozen label). Price varies with size and shape and colors.
😱What are printed product labels?
The label on a product identifies or labels the contents of the container it is attached to. Labels can also include directly written information on a product.
😱How do you make an attractive custom product label?
How do I make my own product labels?
Create Your Own Personalized Labels by following simple steps:
1. Find Suitable Design & Print Service Provider
2. Go to Avery Design & Print
3. Choose your design
4. Personalize your labels
5. Apply the design to individual labels, or to all of them
6. That's All
😱Can I print product labels at home?
With a few simple tools, you can easily print your own print product labels at home. After you've designed your stickers on the computer, print them onto vinyl printer paper. When you're done, peel off the backing and your stickers are ready to use!
😱Can I print waterproof labels at home?
Labels that are waterproof can be printed yourself
Print your custom label sheets from a laser or inkjet printer, and customize them online. We offer more than 3,100 combinations of materials, shapes, and sizes for our printable labels. Orders aren't subject to minimums.
😱How can I make my own custom product labels for free?
Canva's label maker allows you to create eye-catching custom product labels for free. Select from millions of fonts, images, illustrations, and colors to customize hundreds of designer-made templates in just a few clicks. Your brand's style can be reflected in the labels you create using your own images and logos.
😱What is required on a product label?
A declaration of identity must accompany each product labeled according to the Act. Statement of net quantity, servings, or usage as described in the manufacturer's identification (name and address of the manufacturer, packer, or distributor).
😱What is the best program to make labels?
Best Label Designing and Printing Software
1. Label Joy Software
2. Papilio Label Helper
3. Label Design Studio
4. Adobe Spark Label Maker
5. Label Flow
6. LibreOffice Labels Printing Software
7. Easy Label Printer