Technology is quickly changing, especially after the COVID-19 pandemic. Many offices employ technology to automate front desk tasks to reduce the risk of contracting the virus. In most cases, receptionists don't only handle incoming visitors and calls, but they also get involved in other administrative tasks. This makes it hard for them to concentrate on accomplishing other office tasks since they also have to handle visitors, answer incoming calls, and schedule meetings. Here are three ways to get by without a receptionist.
1. Auto Attendant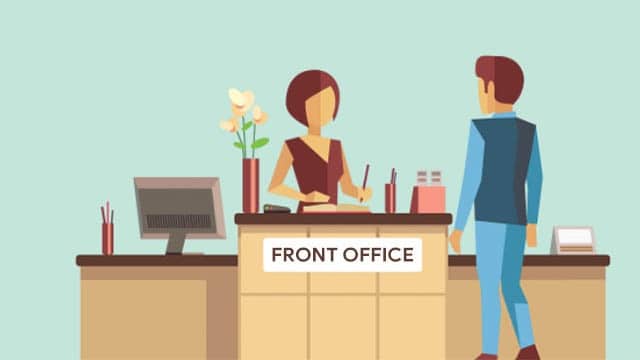 An auto attendant is also called a virtual receptionist. It is a software product that assists callers in getting to the intended person or office extension without any help from a human operator.
This auto-attendant feature connects callers based on their needs. It features pre-recorded instructions available 24/7 and is much cheaper than having a call center at the office. Recruiting, training, and paying receptionists at a call center can be a costly affair. An auto-attendant will, however, not need any training or remuneration.
With an auto-attendant, you can be sure of faster handling of business calls, and callers can have their queries answered on the spot. The auto-attendant also filters most callers, referring them to the appropriate departments with very few misplaced. This gives the business more time to handle activities of greater value to the company.
An auto attendant is also more consistent when handling customers because of its uniformity, and call handling remains consistent even after business hours. This feature is especially relevant to businesses with international clients in different time zones. It is also more professional, thereby boosting the brand and reputation of the business.
2. IVR
An Interactive Voice Response (IVR) system is a great tool used by smart businesses and call centers. The IVR technology interacts with people through voice commands or tones from a phone keypad. It could grant a caller access to a database after entering an account code or providing an ID.
It is more interactive with the users as it gets information by taking them through choice selections via a menu. The system acts based on the answers given through the voice response or phone keypad. The IVR can answer the caller's queries or direct the call to a department when the issue seems complex.
An IVR is also used to convey business information like promotions, instructions, updates, and any other information the business would like. In most instances, the IVR will let a person know that the call will be recorded before asking if you want to continue.
IVR systems are also no longer being used for organizing calls. They are now being used to solve various simple customer needs that used to be handled by call center agents back in the day. The IVR can now assist people to access account details, get account balances, change or set passwords and pin numbers, and make payments. Using IVR leads to better customer service and a better professional image.
3. Appointment Scheduling Software
Appointment scheduling software was a huge improvement to business efficiency even before the pandemic started. It lets customers update appointments through a web-based system that is available 24/7. Clients, therefore, have control of the process as they book according to a time that works best for them.
Appointment scheduling apps also save the participants the headache and time when rescheduling, canceling, or booking appointments. Using appointment scheduling apps also helps companies to increase their revenues and have more conversions, and most of them see almost immediate results in terms of flexibility, availability, and reliability. This brings about more consultative and deeper relationships resulting in higher transactions.
An appointment scheduling software also fosters deeper client satisfaction and increases loyalty. This is because companies can then connect with prospects in a personalized manner for a memorable experience.
Transform Your Reception
Receptionists spend a lot of time at the front desk taking care of walk-in clients, answering calls, and scheduling appointments. This is time that could be used to do other important jobs if using technology for taking phone calls, answering client queries, and scheduling appointments. Such technology helps the business become more productive and centered on customer expectations.