Growth is essential for any business, especially those that are ready to scale up. Regardless of whether your goal is to sell more products or expand your market, you have to ensure it provides sustainable business growth in the long run. To do so, you'll need a business growth strategy that's perfect for you.
Is there a "perfect" business growth strategy?
No, there isn't a strategic growth planning that's perfect for everyone. It's important to remember that every business is different. Even those in the same industry will have varying customers, products, and goals, so one strategy won't always work.
However, finding the perfect one for you isn't impossible to achieve.
The best way for you to grow your business is to create a growth strategy that's specifically suited to your company's unique characteristics. It may take a little while to put together, but it's better to put in the effort early on. 
3 key things to remember in creating your business growth strategy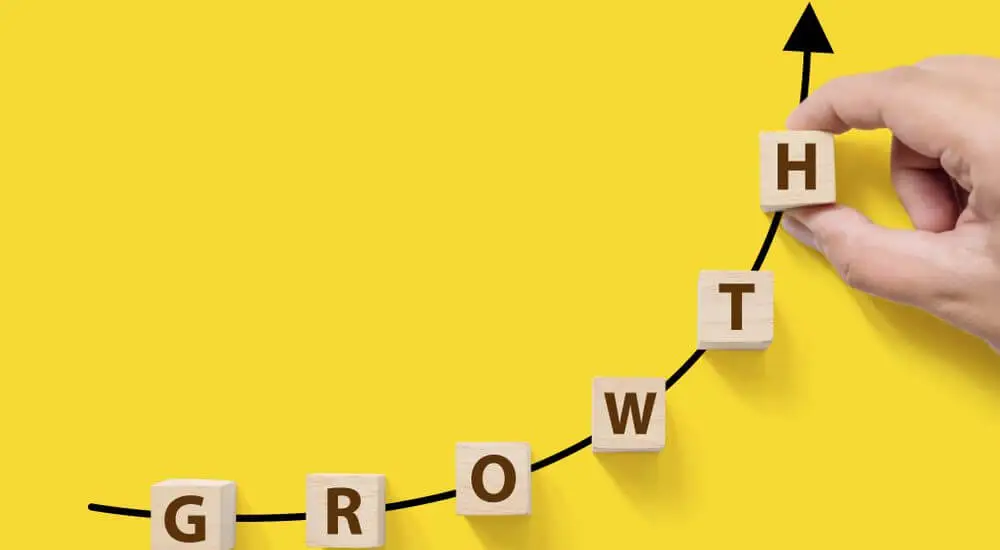 Preparing a business for growth can be overwhelming, since it's a big change that'll require a lot of time and resources. However, you shouldn't let that paralyse you. Take it one step at a time.
To help you get started, here are the three things you shouldn't forget and helpful tools you can use along the way.
Reassess the internal and external factors affecting your business. 
When you fully understand your business's place in your market, you see the bigger picture such as the different ways you can move your business forward or the various obstacles your business might face.
Reassessing the internal and external factors affecting your business is an important step to take when you're eyeing to grow further. You want to identify the business's strengths you can focus on, as well as the weaknesses you still need to minimise. You also need to be aware of opportunities available for your business or what threats it could face.
A SWOT Analysis is a useful tool in this situation. You'll simply list down what are the internal strengths and weaknesses of your business, and what external opportunities and threats are out there. With this list, you can figure out how to maximise your strengths and opportunities or manage weaknesses and threats easier.
Think ahead and prepare for crises that may come your way.
While you may be optimistic about growth, it's still important to prepare for the worst. Expanding a business will bring new risks and expenses, so you have to make sure you won't be crippled when a disaster comes your way.
Of course, no one knows what the future holds. There are several crisis situations that could happen to your business. You'll want to have a plan ready if it does occur.
So, how do you prepare your business for the unknown? Try to do a Crisis Strategy Assessment so that you're not overwhelmed by all the "what ifs" and scenarios.
You start a Crisis Strategy Assessment by defining first what is considered a "crisis" for you and your business. From there, you consider its impact on the world, the industry, and your revenue and operations. This in-depth reflection allows you to process a potential crisis with a clear mind and make smarter decisions.
Craft a structured and actionable plan for your business growth strategy.
Like how you began a business, growing it will require a detailed plan. Your vision or idea has to be broken into objectives and steps before putting it into action.
Since you're taking on a new direction with growing your business, it should be clear to all your stakeholders why, what, and how. After all, you won't be the only one growing the business. You have partners, investors, and employees who need to be aligned with the business's goal.
MOST Analysis is the recommended business tool to use for creating a strategic direction. With MOST Analysis, you specifically define your mission and objectives first so that you are grounded with focused targets. You'll then complement these with the right strategies and tactics for effective execution.
Maximising the benefit of business tools available
Each of the tools mentioned above will greatly help in finding your perfect business growth strategy. There are many more business tools you can use, but these three will help get the ball moving.
However, you should remember to use them wisely. Get your team involved in the planning, especially those that have hands-on knowledge of certain aspects of the business. You can also consider outsourcing to experts who have been supporting businesses successfully.
Boardroom Advisors has Part-time Strategy Directors you can work with. They provide seasoned professionals that can give you an objective perspective and the right advice to grow your company. They also have several resources and tools to support you in your journey to grow as a business owner.