Looking to start a restaurant? The food service industry is competitive. With such stiff competition, it can be difficult for a new restaurant to stand out. Starting a restaurant is not about picking a whim. Before you start a restaurant, you have to have direction and know what you're doing. The seven ingredients for business success are a must. By implementing these ingredients, you can start a restaurant that will grow and thrive.
What are these ingredients? Read this short guide to learn how to start a restaurant.
Establish an Impactful Brand
When starting a restaurant, it is vital to establish an impactful brand. This begins with creating an attractive logo. It identifies the business and is used to advertise the restaurant.
The atmosphere of the restaurant should be unifying and complementary to the logo. It is vital to develop an in-depth restaurant business plan that outlines the type of restaurant, who the target market is, and a financial plan.
The mission statement of the restaurant should be clearly defined and convey its intended purpose. If you're planning on owning a restaurant that already has a brand, franchising is an option. 
Consider the cheapest restaurant franchises for entrepreneurs owning a brand-established restaurant. They provide the privilege of owning a restaurant without ever leaving the support network of trained professionals.
Secure Financing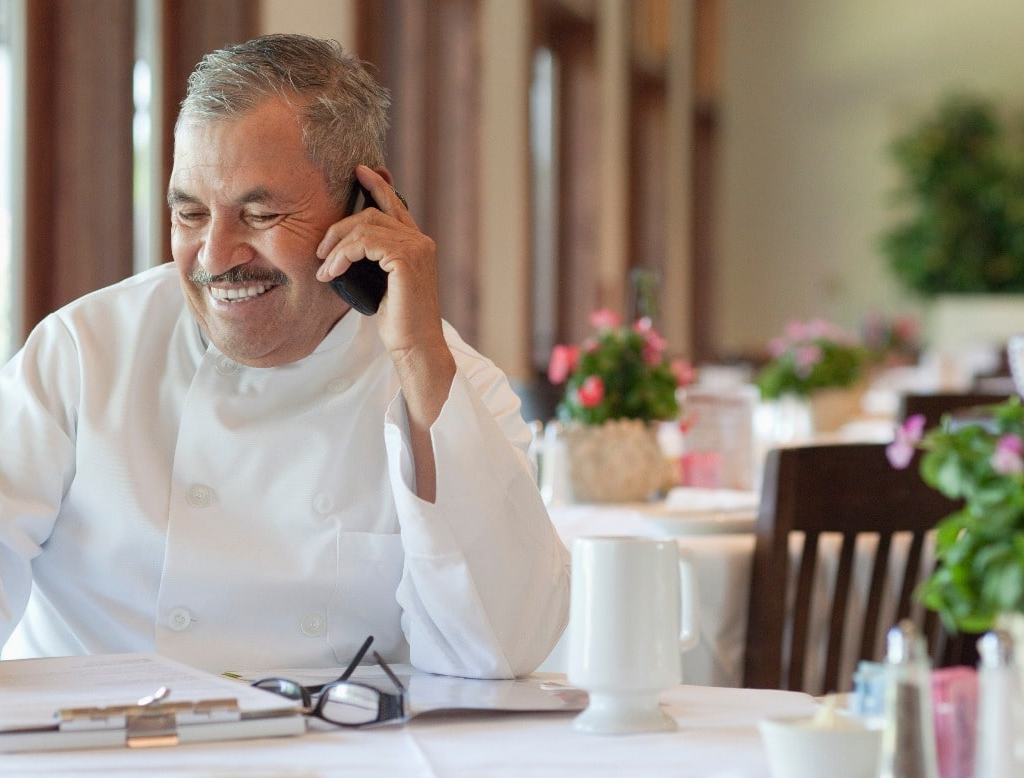 Most restaurants won't be successful without access to the necessary capital. It is vital to evaluate the various kinds of financing available, such as loan options, investors, and credit.
Visit the local bank and see what they offer and what type of collateral and documentation they may need. Consider crowdfunding options, online lenders, and government backing for small businesses. Researching the best financing route can save a lot of headaches and money in the near and long term.
Vet Out Suppliers
When starting a restaurant, a business needs to vet out suppliers to ensure success. Reviewing the references, experience, and credentials of each potential supplier is key to getting an accurate representation of their capabilities.
Researching the quality of goods can help guarantee quality products for the restaurant. It is vital to have a face-to-face meeting with the potential supplier to ensure the relationship matches the restaurant's goals.
Bartering for a better price or stipulations should also be taken into account. It is also important to check the supplier's ability to meet the terms of the contract.
Stay aware of the competition and the market conditions to stay one step ahead of the curve. Vetting out suppliers is a crucial part of starting a restaurant that will guarantee success.
Locating the Right Space
One of the most important aspects of starting a restaurant is selecting the perfect space. Pay attention to what your target market wants and the available spaces in that area.
Make sure that the space you select is centrally located and convenient for customers. Also, ensure it has easy access to parking and other forms of transportation. Additionally, consider zoning regulations, building codes, and state requirements for restaurant operations.
Make sure to inspect the space to ensure it meets health department standards and is up to code. Consider the building's layout to make sure it is suitable for your restaurant concept and that it is the right size for your needs.
Be sure to factor in extra costs associated with leasing the space, such as rent, taxes, fees, and insurance. The space needs to be financially viable to ensure the profitability of your restaurant.
Establishing a Winning Menu
Starting a restaurant requires a lot of thought and planning. Establishing a winning menu is a key ingredient to business success. To create a successful restaurant menu, understand your customer base and select the desired cuisine.
Consider areas such as pricing, portion size, and quality of ingredients. Keeping the menu concise is important, as lengthy menus tend to overwhelm customers.
Offering creative options as well as classic favorites to appeal to all types of customers also allows for a well-rounded selection. Staying on top of current trends and incorporating seasonally relevant ingredients into your offerings keeps customers interested.
Hiring an Effective Staff
Hiring an effective staff is one of the most important ingredients for business success when running a restaurant. It takes time and resources to find the right employees who exhibit the characteristics needed to succeed.
Manage the recruitment process to ensure only the most qualified candidates are hired. When writing job postings, be detailed and specific and define the job to help clarify expectations.
Conduct a thorough interview process and look for qualities. It includes punctuality, competency, commitment, and good customer service. Be transparent about compensation, vacation, and advancement opportunities.
Promote a positive work environment and compensate employees. With the right team of staff, a restaurant can operate and provide great value to its customers.
Developing a Robust Marketing Strategy
Developing a robust marketing strategy is one of the key ingredients necessary for success. This strategy should focus on a mix of traditional marketing tactics and innovative digital ones.
Establishing the brand identity of the restaurant as well as a strong online presence, should be key components.
Digital marketing tactics should include:
⦁ SEO-optimized website
⦁ targeted email campaigns
⦁ blogging
⦁ engaging in social media
⦁ online advertising.
Traditional marketing includes local print and radio advertising, leaflets, postcards, and social events. These methods will help the restaurant create buzz and get its name out there. It is also vital to network with customers, suppliers, and potential partners to increase visibility.
Investing in a robust marketing strategy will enable the restaurant to reach both old and new customers. It also increases word-of-mouth and cultivates a loyal following.
Learn How to Start a Restaurant
Starting a restaurant can be rewarding and enjoyable. It is challenging work that requires extensive research, planning, and organization. The seven ingredients for business success can provide a framework and guide to help ensure a successful launch and maintain long-term sustainability.
If you're ready to take the plunge, take the first step today on how to start a restaurant and begin the journey of launching your restaurant business!
Did you find this article helpful? Check out the rest of our blogs!