"When technology disrupts all sectors, the winners are usually those who adopt that technology and offer value to customers."
Digitalization and advanced technologies have taken over the world, and customer expectations keep evolving with time. From online shopping to ordering meals and groceries online, logistic and transportation requirements are growing with each passing day. Logistic is the process that assists in inadequate transit as well as the storage and delivery of products and services. The logistic and transportation industry is continuously undergoing drastic transformation and paving a path for modern solutions in the near future.
Today, startups and even well-established business owners are leveraging technology solutions to improve customer service and increase profitability. Cutting-edge technology solutions and dynamic business models have outlined this industry. However, there is cut-throat competition, popular logistic companies like DHL, UPS, FedEx are ruling the market, but more and more retailers and business owners are digitizing their business and developing scalable software solutions.
The logistic industry is valued at an astounding $8trillion and projected to grow further to above $9 billion in the years to come. On the other hand, Uber and Lyft have reshaped the transport industry with their on-demand business model. It would not be wrong to admit that it is a highly fragmented industry, though.
What is the Transportation Sector?
Transportation sector is to group of companies that provides solutions to move good, logistics, or people from one place to another around the world. Transportation sector includes airlines, road & rail, marine, trucking, highways services to logistics from one place to another.
Top Transportation and Logistic Companies Across the World 
The change is apparent. From the last decade, the logistic and transportation business has been facing major changes. From embracing digital solutions to online taxi booking applications to real-time delivery tracking to last-mile delivery, there is so much happening in the logistic and transportation world.
Especially due to the Corona outbreak, people's inclination towards online ordering has been increasing and it impacts the logistic industry most.
In the chart presented above, we can see the logistic and supply chain market size is estimated to grow at a rate of 15-20% annually. Penetration of smartphones and wide access to the Internet allows people to get a cab at their doorsteps. Convenience is the primary factor that has triggered a major revolution to happen. Nowadays, it is as easy as taking your smartphone out, and tracking your product's whereabouts, opening an app, and your taxi has booked. All the transactions we can perform with ease; all credit goes to advances in technology.
This article guide will give you a closer look at transport industries and the top logistic and transport companies across the world in 2020. Here are the
The Logistics and Transportation Industry companies
Uber Logistics & Transportation Company
Lyft (Transportation & Logistic Company)
FedEx: Top Logistics Company in The Transport industry
# Uber Logistics & Transportation Company
When we talk about the transport service companies, Uber is the first name that comes to mind. Uber started as a ride-hailing service a decade ago but now active in more than 700+ cities and 65+ countries. After witnessing Uber's major success, many transportation companies owners have developed an online taxi booking app. If you are new or want to transform your existing taxi business and want to build a fully-featured app, you can opt for a trusted and experienced technology partner such as Elluminati Inc. for your transport business.
Today, Uber has more than 110 million active users. It does not offer only a taxi booking service but meal delivery (UberEats); it also matches shippers with truckers (UberFreight) and soon launches short flight services.
Uber has become popular because it offers convenience to the people while also allowing drivers to earn extra income in their free time. Without owning a single car, its net worth is around $2 billion. Isn't it amazing!
Also Read: The Ultimate Guide to starting your own Uber For X Clone app-based business
# DHL Supply Chain
DHL Supply Chain or DHL Express is a subsidiary of a German Logistics Organisation known as Deutsche Post that is popular across the world for its exceptional logistic and conveyance services. It's one of the prominent companies in the transportation industry. SHL Supply Chain is playing an important role in the transportation sector by providing such enormous infrastructure. It is one of the renowned brands on the list of top transportation logistics companies. From small parcels to large shipments, DHL provides excellent transportation and logistics service and contributes its major share in transportation and logistics developing the economy.
Certain important things you should know about transportation companies like DHL ,
Offers most standard and on-time logistic transportation as a service
Global presence, serving more than 220 countries
International shipping solutions
DHL plans to invest $250 million in the Indian DHL logistic brand in order to boost the Indian shipping logistics industry and enhance its operations. It has also acquired some share of Blue Dart.

Also Read: Online Grocery Delivery Gets Smart During the Pandemic
# Lyft: Transportation & Logistic Company
When we are talking about transport service companies, it would be incomplete without considering Lyft. Lyft is another ride-hailing app that was launched in the USA but is now used globally via similar online taxi booking services. Lyft allows riders to request a car within the app and get picked up by a nearby location and drop-off at the rider's address.
Along with the USA, Lyft has its active presence in Canada and South Asia, and more. The best part of Lyft is it also offers riders to opt for a self-driving car as well.
They have a unique kind of verification policy for their drivers. They approve the drivers having a valid license and conduct background checks. While looking at the interface, it holds a stunning interface that enables users to book and track their rides with ease.

Also Read: 3 Benefits Of Implementing Sales Management Software
# FedEx: Top Logistics Company in The Transport industry
FedEx is another top logistics company that deals with carrier and package delivery across the globe. FedEx offers an almost full package of logistic services such as postal deliveries, storage facilities, and freight forwarding and allows businesses to handle their warehousing and distribution needs. It also offers business warehouse management software with ultra-modern features that makes it easy for both consumers and delivery providers to track data in real-time.
Some of the major services offered by FedEx includes:
Air and ocean cargo network
Customs and trades
Shipments
Warehousing
No doubt, FedEx is one of the best and popular logistic companies in ground delivery services but more known for expedited shipping.
# Grab
Started in 2012, Grab is now one of the best ride-hailing and transport service companies based in Singapore. It connects riders with millions of service providers. Along with the transportation as a service, Grab also delivers food and essential products; the company contributes its major share to the economy and citizens' well-being.
Right now, GrabTaxi operates in 21 different cities across six different countries of Southeast Asia. They are also planning to craft solutions that make public transport more livable and easy for everyone through smart vehicles and mobility solutions. 
Types of transportation companies
There are thousands of transportation companies around the world and in the United States. This sector is filled with investors who establish delivery, transportation, and shipping services every single day. Investors and job seekers can find five types of transportation companies below.

Taxi services
Taxis and cabs are popular with people seeking convenient transportation. Taxi services such as Uber and Lyft have transformed the taxi industry by making it easier for passengers to book cabs anywhere they are. London's black taxicabs and New York's yellow cabs are still available in densely populated areas. Cab companies or independent drivers can register you.
Rental companies
People can lease cars, bicycles, trucks, jets, and more through rental companies. For short-term use, most people choose to lease these services instead of buying them. Tourists might rent a bike for the day and tour the city, or party-goers might hire a party bus overnight or for a longer trip. If you want to make money at events, you can start a limo rental service. You should ensure that you have a comprehensive insurance policy to cover unforeseen risks when renting out your property.
Boat companies.
Yachts, cruise ships, jet skis, small fishing boats, and more are all part of the boating industry. Despite being a seasonal business, a boat company can be very profitable. Shipping can be a cost-effective alternative to transporting goods internationally.
Air transport companies
Start-ups can struggle financially in the air transport industry. For purchasing or leasing aircraft, maintenance, and more, you need licenses, insurance, and investment money. Due to the fact that people always travel or transport goods by air transportation, it is a lucrative business venture as well. You must provide competitive services and comply with very strict policies in the industry, since it is not congested.
Trucking companies
Commercial transportation is the business of trucking companies. Their services include transporting agricultural products, petroleum products, and other goods in large quantities. A company's owners compete for contracts to transport goods for different organizations. Drivers can be hired or a company can be established with trucks and drivers. A trucker must be committed, resilient, and knowledgeable about business in order to succeed.
Transport in space
Transporting goods and people usually involves air, land, and sea routes. Travel and transportation in space are the final frontiers.
Previously, governments dominated this mode of transportation, such as NASA's U.S. program. Space transportation has also been explored by private companies since 2022.
The SpaceX program
In the field of "space" transportation, SpaceX is a leader. Both governments and private companies have used their rockets to launch satellites into space. ISS astronauts received supplies from the company in 2012 on board its aircraft. A second SpaceX craft will fly astronauts to the International Space Station in 2020, marking the company's impressive accomplishment.
This goal is to eventually transport people to other planets. According to the company's vision, Mars remains the first destination in 2022. As a significant player in space travel and transportation, Space X collected roughly $1.6 billion in revenue in 2021.
How to Get a Job in the Transportation Field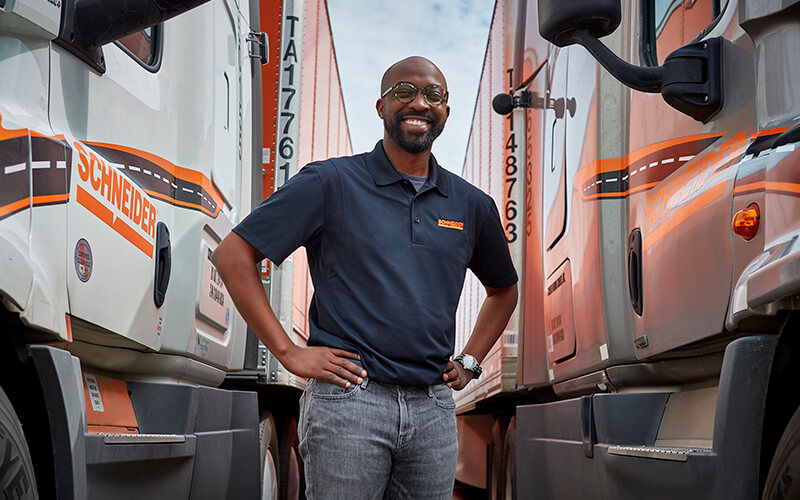 As with any other profession, becoming a transportation professional requires preparation. The learning paths required for different career paths within the industry vary. Getting a job in transportation can be a challenging task, so here is a step-by-step guide to help you out.
Pick a specialty.
This industry utilizes a variety of transportation methods. It is therefore imperative that you research the education requirements for a specialty that resonates with your goals before pursuing an education. There are three modes of transportation: air, ground, and water. Your career options are endless here.
Get an education. Working in the transportation sector requires extensive knowledge of the field. You can learn logistics management, which enhances your ability to provide high-quality logistics services. As well as studying to become a pilot, captain, forklift driver, marine shipping specialist, or locomotive engineer, you can also study to become a forklift operator. Obtaining valid licenses and certifications is also essential.
Showcase your transportation experience on your resume. Employers require proof of your transportation experience during the hiring process. The company is looking for skilled workers with knowledge of transportation infrastructure, management, customer service, as well as many other areas. You should emphasize your skills and work experience on every resume and tailor each resume to the company's needs, according to resume-writing tips.
Research your target company. When applying for a job, you should do your due diligence because it gives you an edge during the hiring process. Learn about the company's products, history, vision, and more. Your chances of making a positive impression increase when you write a personable cover letter and resume.
Seek government tenders. Are you aware that you can work for the government? A broad range of jobs and tenders are available through the US Department of Transportation throughout the year. A well-written application must be submitted to the DOT Careers page regularly. Obtaining permanent employment is one option, while receiving tenders for trucking, rental, and logistics services is another.
What companies are in the transportation field?
We have made a list of the best companies that are in the transportation field. you can find the top 10 transportation field in the next section.
Top 10 Transport Companies Which Top the Industry in 2022
Here is the list of the Top 10 Transport Companies which top the industry in 2022.
What jobs are in the transportation industry?
finding a job is always be a crucial thing, especially in this pandemic. it's the time when most of us lost our job. Especially in the transportation industry. But here is the good news. At the start of 2021, we are now recovering from the loss. We have managed to list down a couple of high-paying jobs in the transportation industry that anyone can pick up as per their interest.
If you are looking for the answer to What jobs are in the transportation industry? then you are about to find out. stay with us.
here is the list of jobs is in the transportation industry.
Logistics
Bus Driver
Driving
CDL Driver
Truck Driving
Transportation
Delivery Driver
Dispatcher
Courier
What is the highest-paying job in logistics?
| Sr | Job Title | Salary Range | Job post link (source indeed) |
| --- | --- | --- | --- |
| 1 | Logistics Coordinator | $35,969 per year | Apply link |
| 2 | Supply manager | $49,913 per year | Apply Link |
| 3 | Supply manager | $58,054 per year | Apply link |
| 4 | Logistics manager | $60,464 per year | Apply link |
| 5 | Logistics analyst | $61,148 per year | Apply link |
| 6 | Fleet manager | $62,248 per year | Apply link |
| 7 | Facilities manager | $62,946 per year | Apply link |
| 8 | Distribution center manager | $66,783 per year | Apply link |
Some other Jobs in the Transportation sector:
Cargo and Freight Agents
Heavy and Tractor-Trailer Truck Drivers
Material Moving Machine Operators
Automotive Service Technicians and Mechanics
Bus Drivers
Delivery Truck Drivers and Driver/Sales Workers
Diesel Service Technicians and Mechanics
Heavy Vehicle and Mobile Equipment Service Technician
Public Transportation Inspector.
Route Driver.
Route Supervisor.
Scheduler.
Streetcar Operator.
Subway Operator.
Van Driver.
What companies are transportation as a service?
we have listed down Transportation industry giants who provide transportation as a service
What is the difference between logistics and transportation?
Well, The difference between Transportation and Logistics both are different things here we are going to tell you the difference between transportation and logistics.
logistics is a major entity and transportation is a smaller part of logistics. Transportation is a method to move things from one place to another, things might include people, materials, machines, cargo etc.
There are six modes of Transportation mention below
via Road
via Rail
Via pipeline
Via Air
Via water
Via Wire
Logistics is a crucial ingredient of the supply chain. Sustainable and effective systems mean more profit and benefits in the supply chain.
warehouse management, cargo transportation, material handling, and packing are also the subjects on logistics.
What is the biggest logistics company in the world?
DHL Supply Chain & Global Forwarding is the Biggest logistics company in the world with a huge share of Revenue $27,302 Million USD.
Which country is best for logistics jobs?
According to the recent reports published by the world bank, Germany is the highest performing country that is the best for logistics jobs. The top 3 countries including South Africa, after that china, secures its spot and then Malaysia. By leaving behind India, Kenya, and Egypt those are in lower-middle-income country ranking.

What are the 5 largest trucking companies?
According to the survey conducted on the Biggest Trucking companies these are the top completive companies out performing others.
Yamato Holdings Co. Ltd. (YATRY)
Seino Holdings Co. Ltd. (SEOTF)
Knight-Swift Transportation Holdings Inc. (KNX)
BEST Inc. (BEST)
YRC Worldwide Inc. (YRCW)
Schneider National Inc. (SNDR)
Old Dominion Freight Line Inc. (ODFL)
TFI International Inc. (TFII.TO)
FedEx Freight
Old Dominion Freight Line
XPO Logistics
YRC Freight
Estes Express Lines
UPS Freight
ABF Freight System
Why do most trucking companies fail?
Failing is a nightmare for any kind of business. Business owners and stockholders have a lot at stake. They never want their business to collapse, but at a certain point, not all business get their ideal goals in the fiscal year.
we have listed down a long list of key points that might be playing a crucial part in the business failure. These are the following:
Fixed Costs
Variable Cost
Poor Planning
Poor Management
Low cash-flow
No collection strategy
Low paying freight
Failure to stay compliant
Partner with the wrong people
No professional help
Fixed Cost – Transportation Expenses
The truck(s) & other equipment
Vehicle insurance
Salaries & benefits
Employee Benefits
Fuel Cost prices
Repair & Maintenance
Changing regulations
Routing and planning costs
Customer satisfaction costs
Indirect driver costs
Business management costs
Summing Up
All the above top logistic and transportation companies are popular in different countries where they serve their transportation as a service. To help eCommerce and online delivery businesses, above logistic and transportation companies are continuously updating their services and providing world-class solutions. Apart from the list, there are many top logistics companies, so make sure to take time to compare their transportation as a service and technology before you get started.
The well-versed logistic and transport partner will be willing to fulfill all your needs and help your business succeed online.